Welcome to Maui Fishing Secrets!

Aloha, My name is Armelio Cabatingan. My boat name is the "Rainbow Runner". I grew up fishing here on Maui with my father and grandparents, who fished for a living. Through out the years I have learned different techniques and secrets of fishing. I have been very successful commercial fishing and in tournaments. In this blog there will be bottom fishing, trolling, crabbing, fishing buoys, baiting, using the green stick, baiting and much more.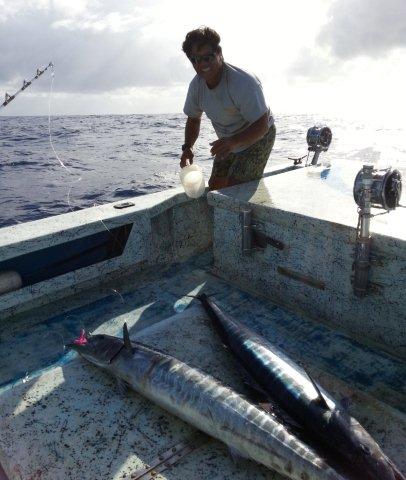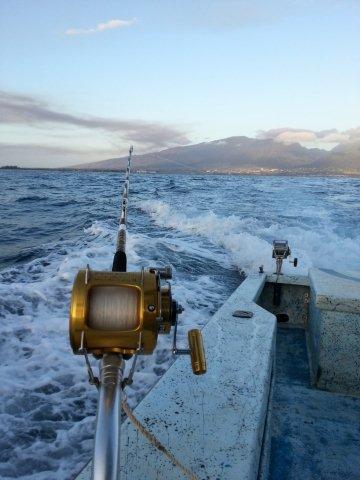 On Wednesday, May 8, 2013, the weather was beautiful. Variable winds, no surf, perfect for fishing, especially on the North Shore.
My brother Joey helped me launch my boat 6:00 a.m. I fished alone since my crew had to work.
My plan was to head up to HO buoy to try and hook some ahi and aku. As I was trolling, 3 boats were on the inside of me heading to the buoy. I then decided the buoy might have too many boats on it and the fish would go deep. I didn't feel like jigging, so I stayed on the inside. As I got closer to Bird Island, by Keanae, on the 54 fathom, I got a double strike ono. I brought both in. Set the lures back out, and headed toward Nahiku. I was on the 50 fathom when I hooked 1 more ono. 20 minutes later I got a triple strike ono. I brought all 3 in. I headed down hill and set my lures back out. I started cleaning the deck and getting the onos on ice in the brine bag, I felt I needed to take a break. Just then 4 poles went off. I landed all 4 ono. I continued to troll and hooked up to 2 onos that came off. I headed up hill again, getting close to Bird Island, I got a screamer. This was a big ono and I brought it in. It weighed in at 51 pounds. I even got cramps in my arms reeling in that ono. As I was reeling in that monster, the corner pole went off. I thought, you got to be kidding. I even at one point was gasping for air. But I found the strength to reel in that next one. My brine bag was so full with fish and ice, that I could barely zip it closed. I decided to head home. So I cleaned the deck and looked through my chewed up lures. I was able to find a few that had a couple legs on them. I put those lures out for the troll home. Right before Puka Maui, I got a triple strike. I got all 3 in. With 1 big bag of ice left, I brought up my lures and headed home. That was a good day of fishing. Wish my crew could have been there. I ended up with, 15 ono, 3 of the biggest weighed 130 pounds all together. Biggest weighed 51 pounds. When I got to the wash rack, some of my fishing friends came by to get some info about the fish. I told them to get out there because the ono is in. Four of my friends went out the next day and got some ono and mahi.
I couldn't stay away. I went back out, alone again, on Friday. I trolled the same areas. I ended up with 12 ono and 1 mahi. Biggest ono was 43 pounds and the mahi weighed 20 pounds. Good Fishing and get your Ono lures out. Good Luck and Keep a Tight Line!
Rainbow Runner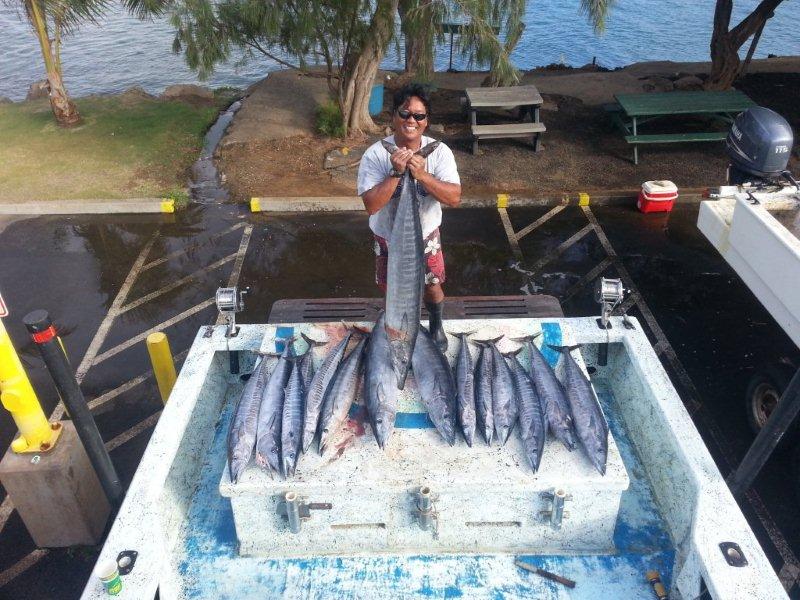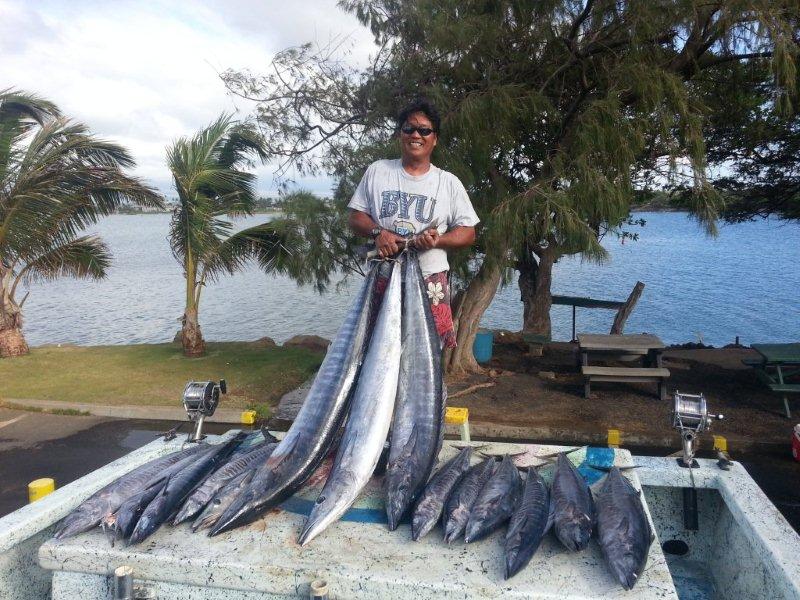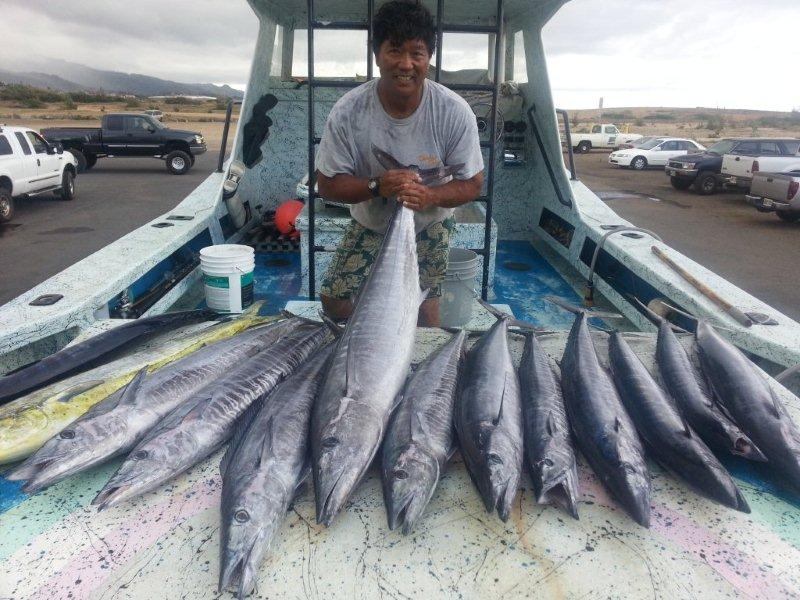 Archive by Month





Blog Stats





Posts:

214

Comments:

79

Visits:

55,809

Page Views:

169,608
©2023 Maui Fishing Secrets, All rights reserved.