Welcome to Maui Fishing Secrets!

Aloha, My name is Armelio Cabatingan. My boat name is the "Rainbow Runner". I grew up fishing here on Maui with my father and grandparents, who fished for a living. Through out the years I have learned different techniques and secrets of fishing. I have been very successful commercial fishing and in tournaments. In this blog there will be bottom fishing, trolling, crabbing, fishing buoys, baiting, using the green stick, baiting and much more.



My son-in-law, B.J. and I went out yesterday to scout the North shore. We caught a 28 lb. Mahi. Not sure what way we're going for the Shootout tomorrow. Good Luck to the fishermen in the tournament. Keep a tight line!
Rainbow Runner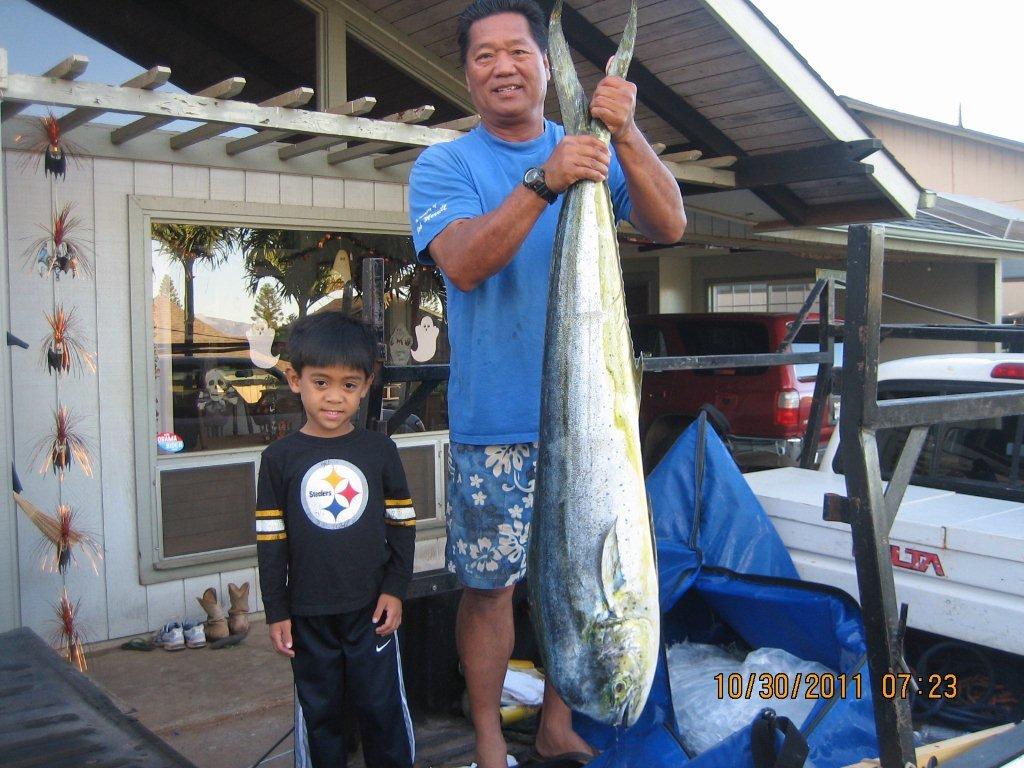 Check back on my blog. I'll be posting more videos.
Lahaina Jackpot Fishing Tournament, starts tomorrow with the Wahines. Saturday is the men's.
I'm entering the Halloween Shootout Fishing Tournament on Monday.
I will be posting the results of all three tournaments.

Good Fishing,
Rainbow Runner




Went out this past Saturday, trying to find where the bait is hanging around. We started on the 200 fathom and worked our way out to the 500 fathom. We found a few bird piles with aku. We caught a few Mahi too. We headed out to the 1000 fathom and worked that area for a while. With nothing exciting there, we went back to the 500 and caught some more Mahi.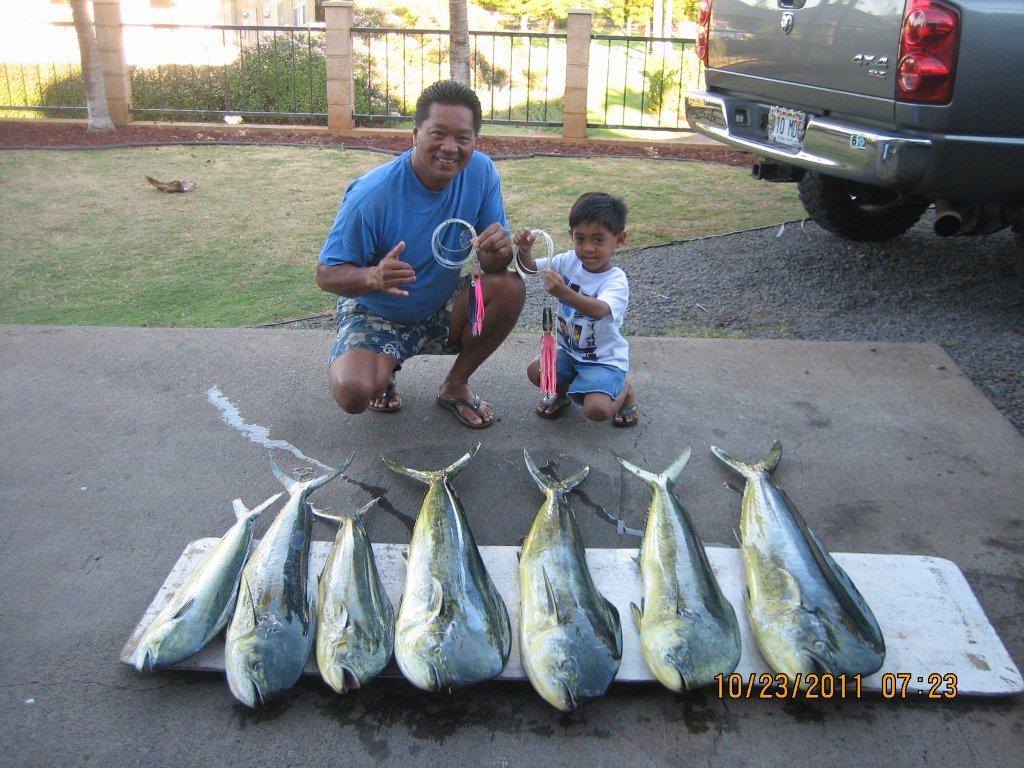 Halloween shootout, October 31st. Contact: Capt. Jeff Kahl @ 283-2628. Hope to see you on the lineup, or at the scales.
Good Fishing,
Rainbow Runner




Archive by Month





Blog Stats





Posts:

214

Comments:

79

Visits:

55,809

Page Views:

169,608
©2023 Maui Fishing Secrets, All rights reserved.